BYU wide receiver Gunner Romney runs past Boise State's Alexander Teubner, front, and Kaonohi Kaniho after a long reception during an NCAA college football game at LaVell Edwards Stadium in Provo on Saturday, Oct. 9, 2021. (Shafkat Anowar, Deseret News)
Estimated read time: 4-5 minutes
PROVO — The season is halfway over … or at least, hypothetically, it is.
Now that we've taken a look at the first half of BYU football's 2022 campaign, let's take a look at the back end. Will it be more kind to the Cougars than the 3-3 projections we made for the first six games?
Let's dive in.
Oct. 15: vs. Arkansas (TBA, ESPN Networks)
With a spread offense, fast tempo, and quick words of head coach Sam Pittman, the Razorbacks have gone from 2-10 in the SEC four years ago to a respectable 9-4 a year ago. The Hogs aren't pushovers anymore.
But the key to stopping Arkansas last year was in quarterback KJ Jefferson, who returns after leading the Hogs in rushing with 664 yards and six touchdowns and passing for another 2,676 yards and 21 scores with just four interceptions.
A nonconference slate that also includes Cincinnati, Liberty and the return of former coach Bobby Petrino and Missouri State to Fayetteville — in addition to an SEC West schedule — should help the Cougars.
Prediction: BYU by 7.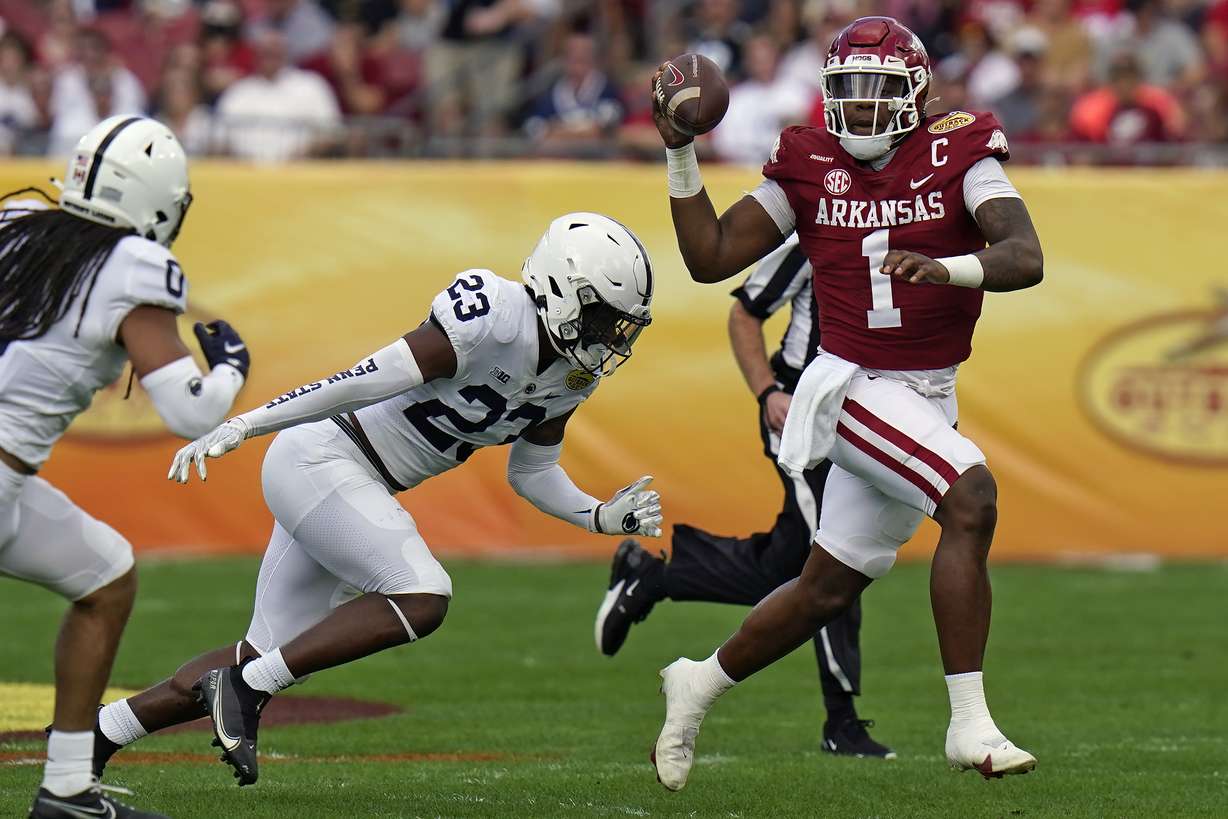 Oct. 22: at Liberty (TBA, TV TBD)
Four seasons under Hugh Freeze have been kind to Liberty, with three-straight bowl wins and an invitation to join Conference USA in 2023. But those four seasons have relied on electric quarterback play — most recently, Malik Willis, who is now with the Tennessee Titans — and the Flames don't necessarily have that in 2022.
Four quarterbacks will vie for the job in fall camp, with former Baylor and Utah transfer Charlie Brewer a slight edge on the competition (anybody know what happened the last time Brewer faced BYU? We can't remember).
The Flames were top 25 in scoring a year ago, but a quarterback change and a bevy of transfers like former BYU tight end Bentley Hanshaw could change that look. Will it all come together in time to host BYU in Lynchburg for the independence sendoff for both schools?
On paper, BYU should win this one. But games aren't played on paper, and the east coast has rarely been kind to the Cougars.
Prediction: BYU by 10.
Oct. 28: vs. East Carolina (6 pm MT, ESPN2)
Coming off his first winning season since 2014, Mike Houston's Pirates return all of the run game and quarterback Holton Ahlers for an offense that ranked in the top 40 nationally in 2021.
The Pirates' defense also allowed 26.3 points per game and 5.8 yards per play, so there's plenty of improvement needed in that department.
This one's for the 33-17 beatdown that ECU dropped during BYU's infamous 2017 season.
Prediction: BYU by 17.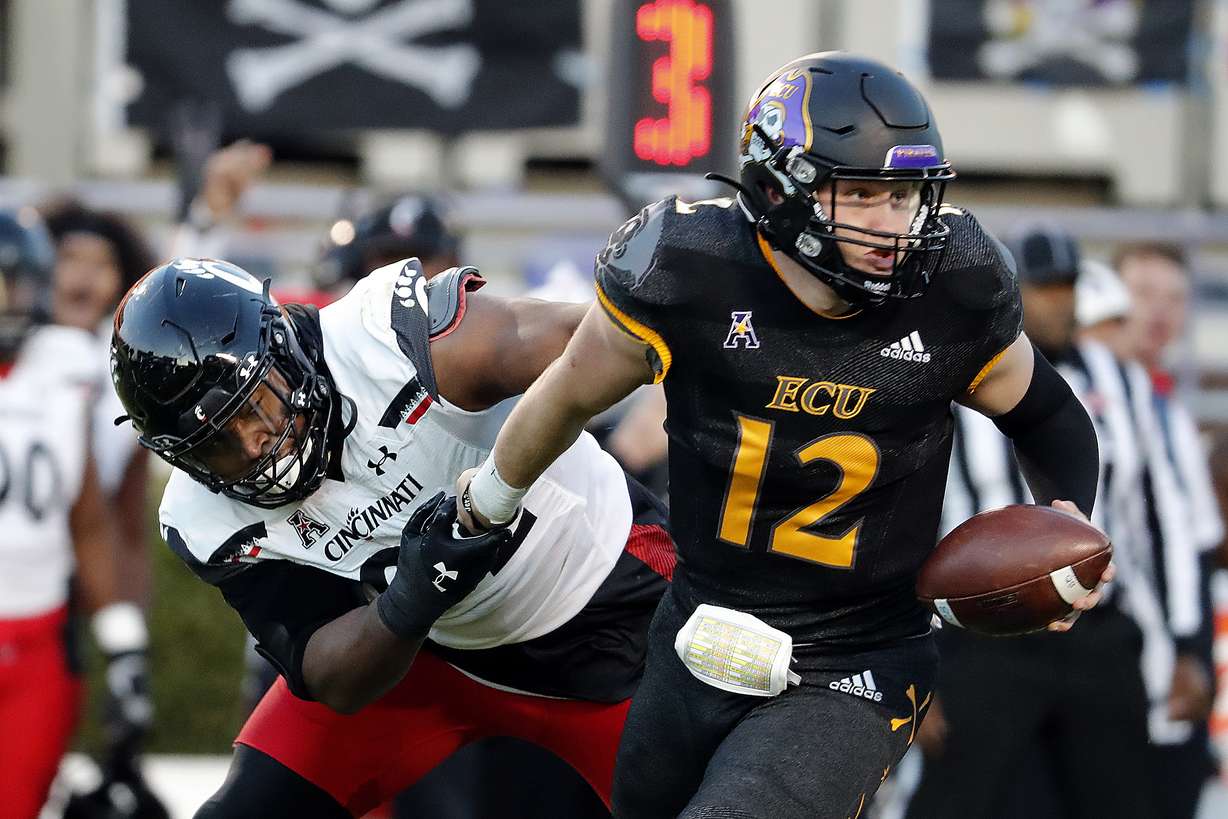 Nov. 5: at Boise State (TBA, FOX Sports)
When the Broncos were on their game in 2021, they were among the best in the west, such as in a 27-3 rout of Utah State or a 26-17 win at BYU. But an inconsistent offense led by quarterback Hank Bachmeier and an offensive line that returns three of five starters kept Boise State out of the Mountain West title game, despite its No. 12-rated scoring defense and top 45 defensive performance, overall.
The good news for the Broncos is they return much of that defense, and add former Weber State standout George Tarlas (17 sacks in 45 games) to a front seven that included Scott Matlock, Isaiah Bagnah and former Timpview standout Jackson Cravens. Will it be enough to recapture Mountain West front-runner status, and win back-to-back against BYU for the first time since 2018 in an otherwise incredibly even series?
The final meeting between the intermountain rivals could be a defensive slugfest. Advantage Broncos, in that case.
Prediction: Boise State by 7.
Nov. 19: vs. Utah Tech (1:30 pm MT, BYUtv)
The team formerly known as Dixie State will be making its first-ever trip to LaVell Edwards Stadium in the middle of a transition to Division I (FCS). Welcome, Trailblazers.
Prediction: BYU by 28.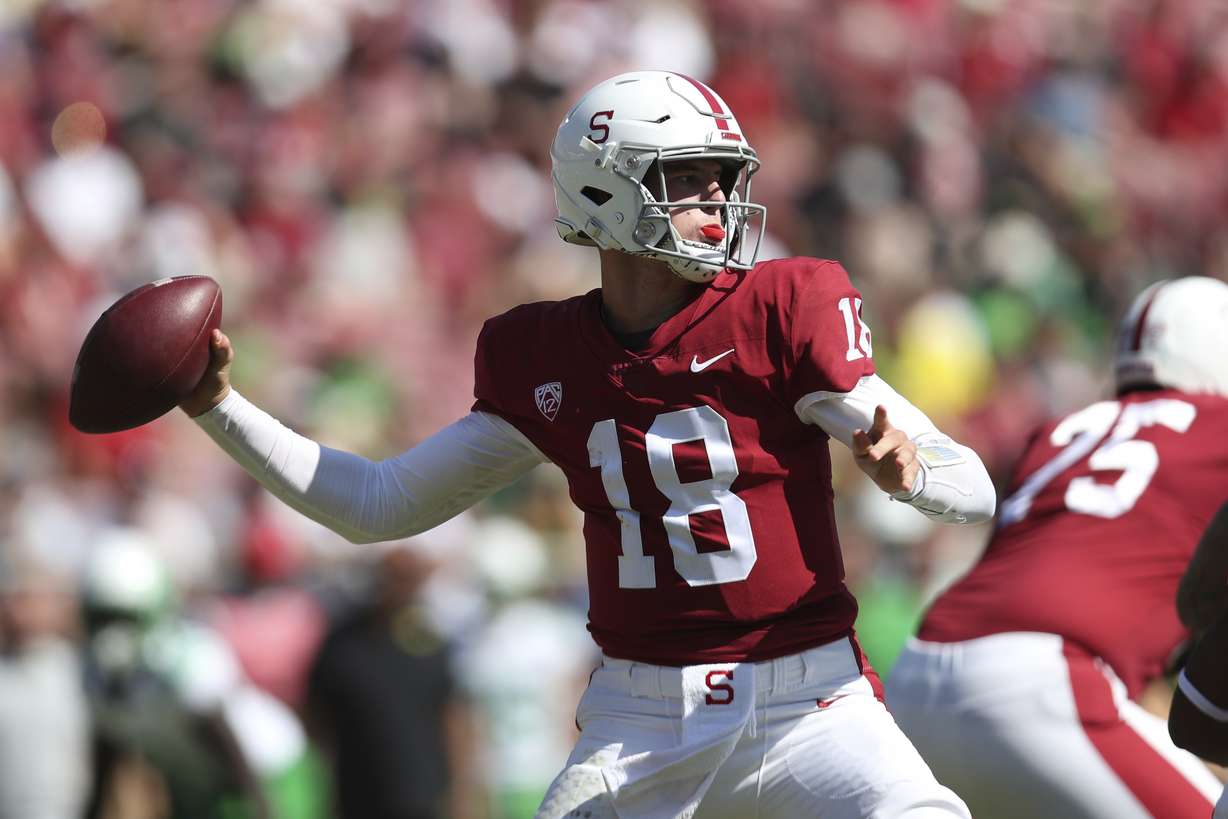 Nov. 26: at Stanford (TBA, TV TBD)
The good news for the Cardinal is Tanner McKee, the 22-year-old returned Latter-day Saint missionary from Corona, California, may be one of the best quarterbacks in the country and is already building first-round NFL draft hype. He's back alongside wide receiver Michael Wilson, who caught 56 ​​passes for 672 yards and five touchdowns in 2019 before being limited to four injury-plagued games the last two seasons.
So the offense could be good — if the line holds up. The defense, though? Well, 114th nationally and last in the Pac-12 in 2022 — and that was before the defections of standouts like Gabe Reid to Utah after a 3-9 campaign.
Ending the regular season with a win over a Pac-12 team: a tradition unlike any other at BYU.
Prediction: BYU by 14.
Final prediction: BYU 8-4.
Now that you've ready predictions for 12 games, be prepared to tear them up and never think about them again. Games aren't played on paper — but we're only a month away from football kicking off for real.
×
Most recent BYU Football stories
More stories you may be interested in
.